¿Wich are the deadlines for thesis defense enrolment?

The enrolment deadlines are linked to the time in which the doctoral thesis is delivered and to the date of defence. The prices of each fee can be consulted at this link
¿When is the thesis defense enrolment formalized?
When the Academic Committee has authorised the deposit and subsequent defence of the doctoral thesis.
It is not necessary to submit any application for registration. From the academic secretary's office of the Doctoral School we send the receipt ex officio.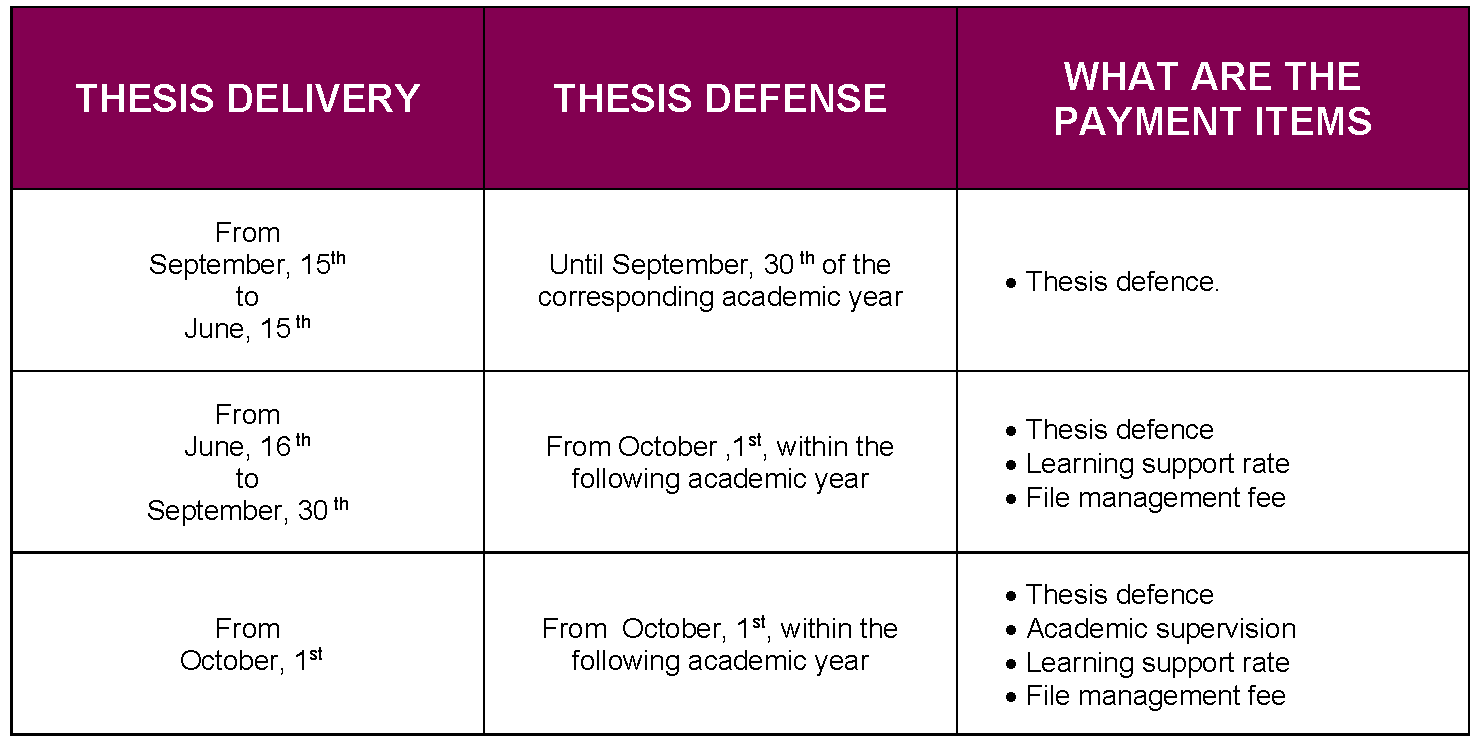 Last modification: