EXTERNAL EVALUATION OF THE THESIS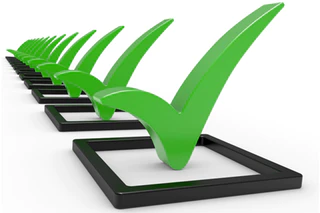 The doctoral thesis must be submitted to the review of two external evaluators.
The thesis supervisor is the one who proposes the evaluators, presenting this document, with the submission of the doctoral thesis.
Wich requeriments must be met by evaluators?
To be Doctor
Have a section of research or equivalent merits
Have research in the field of expertise in the subject matter of the thesis
They cannot be co-authors of the articles included in the thesis
They cannot have any other conflict of interest with the doctoral student.
For theses with International Specialisation the article 33.1.g) of the Academic Regulation on Doctoral Courses at the University of Lleida contains additional requeriments: That the independent reports on the PhD thesis are provided by a minimum of two external experts who belong to a higher education institution or research centre different from the centre where the PhD student has done his or her research stay and who are from outside Spain
How and within what period will external experts carry out the evaluation?
The Academic Secretary's Office of the School of Doctoral Studies will send the thesis and a form to the evaluators proposed by the supervisor.
This form consists of two parts: abbreviated curriculum vitae and evaluation report of the doctoral thesis.
The evaluators have 1 month to send the report to the School of Doctoral Studies.
Last modification: