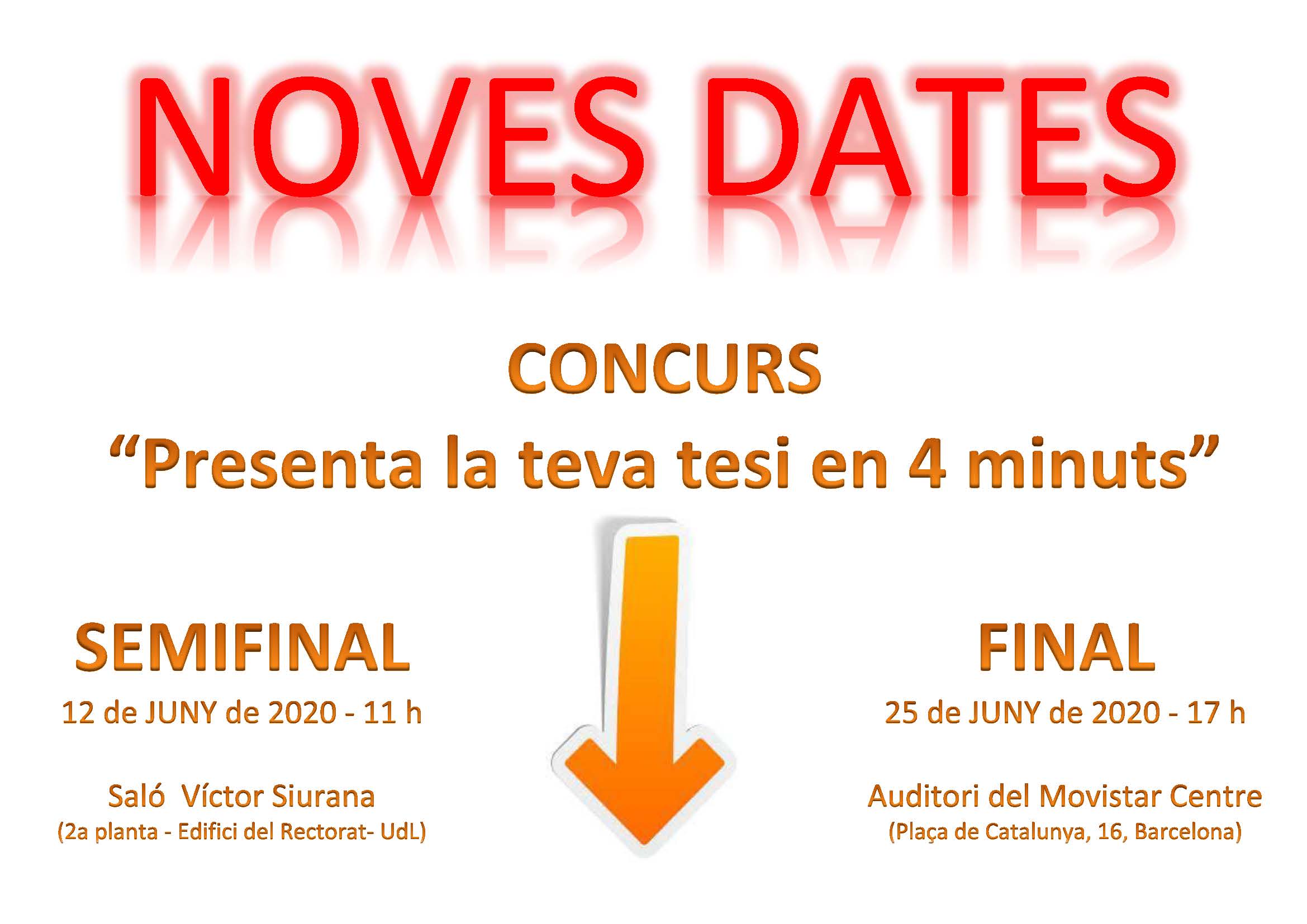 "Presenta la teva tesi en 4 minuts"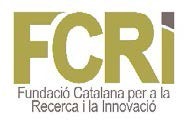 In front of the situation by the crisis of the pandemia of the coronavirus Covid-19, the organisation of the contest has decided to postpone the date of the final, initially for June, the 4th in Barcelona, and will take place in June, the 25th.
Simultaneously, the Doctoral School also has decided to pospone the date of the

semifinal, that will take place in the University Of Lleida, June 12nd, 11AM, in "Sala de Juntes" in the 3th floor

(just in front of the elevators).
To the
participants
us ask that you are there
half an hour before the start of the act, at 10.30h
.
As a result of the circumstances, the act will carry out to enclosed door, but you will be able to follow it in streaming.
"Thesis in 3 minutes"
SECOND ACCSSIT OF THE CONTEST "Thesi in 3 Minutes" FOR THE UdL

The University of Lleida's PhD Erika Soto Chavarro, from the Doctoral Program Agricultural and Food Science and Tecnology, has won the segons accessit of the contest "Thesi in 3 Minutes", in Campus Iberus.